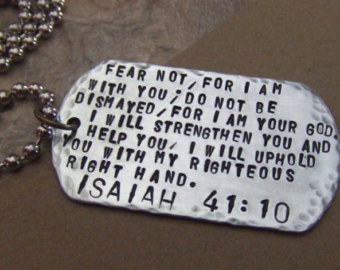 Here at New Hope Community Church we take discipleship seriously. In fact, we see it as our primary mission, mostly because Jesus saw it as our primary mission. Matthew 28:19-20 says,
"Go therefore, and make disciples of all the nations, baptizing them in the name of the Father and the Son and the Holy Spirit…"
Most Christians view this as a call to evangelism (which is implied)–yet viewing it as merely a call to evangelize ignores the second part of the verse which tells us exactly HOW Jesus expects us to "make disciples;"
"teaching them to observe all that I have commanded you…"
Because of this command, personal discipleship is the cornerstone of all our ministry. We want to equipt our brothers here at New Hope as strong, fearless leaders, while humbely and fearfully walking with God.
The discipleship of both men and women is accomplished primarily through our one on one discipleship ministry known as One Brick Personal Discipleship. In the ONE BRICK MINISTRY, a man typically meets on a regular basis (weekly or bi-weekly) with another 'older' man to work through several key books of the Bible together. ONE BRICK is a safe place to bring questions, struggles or even doubts and ultimately learn what it really means to live in obedience to Christ as a man in 21st century America.
"But be sure to fear the Lord and serve Him faithfully with all your heart; consider what great things he has done for you"
1 Samuel 12:24