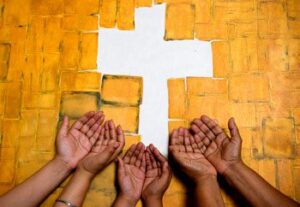 At New Hope Community Church, we believe in the importance of discipling children. As such, we endeavor to encourage, assist and equip parents to fulfill what we believe is their God-given role. In assisting parents, New Hope is glad to offer:
Children's Sunday School, 9:30-10:30 on Sunday morning (3rd through 6th grade)
Youth Sunday School, 9:30-10:30 on Sunday morning (7th through 12th grade)
Children's Church, held during the Sunday sermon for children up to and including 2nd grade
Nursery available for pre-school children during both times; however, children of all ages are always welcome in the service.
Our desire is that children be nurtured and admonished in the things of the Lord (Ephesians 6:4). It is vital that our children hear clear communication of the gospel and are taught the treasures of wisdom and knowledge as Christ has revealed and commanded in His word (Deuteronomy 6:1-8, Matthew 28:18-20, Colossians 2:3, 2 Timothy 3:14-15). As a result, the church and the family will be equipped together to make disciples of Jesus Christ in a biblically faithful way and to build God's house one brick at a time, according to His will.