James Pittman, Jr., Senior Pastor
James grew up in New Orleans, Louisiana.  After graduating high school, he left for Washington, D.C., to attend Howard University. While studying premed there, he realized there was a greater disease than that of the body — the disease of the soul. Toward the end of his sophomore year, he began to grow in his faith and learn the value of discipleship through the Navigators Ministry.
After graduating with a B.S. in Biology, James moved to the Chicago area in 1995 to attend Trinity Evangelical Divinity School. He graduated from Trinity with a Masters of Divinity.  Since that time, James has devoted his whole being to Jesus Christ. He lives for and serves not only the Lord but His people.
Aaron DeRidder, Assistant Pastor
Aaron and his wife Meredith have been married for 20 years and have three children, two of whom are involved in the youth group, which Aaron and Meredith lead. Both are graduates of Moody Bible Institute. After graduation, the Lord called them to tribal missions. They had the privilege of serving in Papua New Guinea for 10 years before returning to the U.S. In addition to serving at New Hope, both Aaron and Meredith work in various capacities at Christian Liberty Academy in Arlington Heights.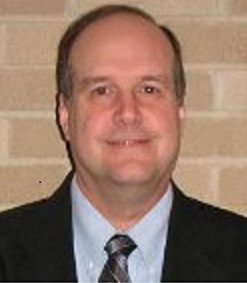 David Paul, Elder and Treasurer
David grew up in Fayetteville, Arkansas. He was raised in a Christian home and accepted Christ as his Lord and Savior when he was 7 years old. He has a B.S./B.A. degree in Accounting from the University of Arkansas. After transitioning from Accounting to Programming, he moved around regularly working as a contract programmer. Each time he moved, he became involved with a local church and served in a variety of ministries. At New Hope Community Church, he is currently serving as Treasurer and on the Elder Board.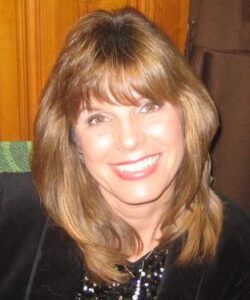 Teri Paulson,  Music Director
Teri Paulson became a follower of Christ in the year 2000 after becoming convinced that Christianity is true and convicted about her own sin and need for God. Teri and her husband have been married since 1988 and have two children.  She has served as Music Director at New Hope since August of 2013, leading the congregation from the piano in a variety of musical genres ranging from hymns to contemporary worship songs. She has had many jobs in her life, but leading the music at New Hope is her favorite.  "I can't think of anything or anyone better to sing about than our Lord. He changed my life," she says.

JoAnne Conley, Women's Ministry Leader
JoAnne's passion as a ministry leader is to reveal what God says in His word about his purpose and plan for women in the created order, then convey what that means for all sisters in Christ as they live out their obedience in marriage, singleness, motherhood, friendships and worklife. "I believe the world has it backwards," she says. Her vision for women's ministry is a growing and strengthening community that is a safe place to be vulnerable, a chance to love one another and an opportunity to learn from God's word together. JoAnne is an effective communicator and thoughtful leader who, by day, is an accomplished account manager for an IT consulting firm